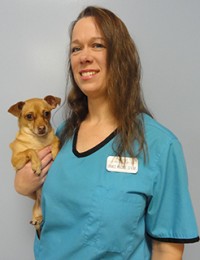 Dr. Hodge is a 1999 graduate of the University of Missouri College of Veterinary Medicine in Columbia, Missouri. She practiced in Missouri for 10 years following graduation before moving to Irmo, South Carolina in 2010.
While in Missouri she practiced as a Relief Veterinarian for several practices she saw multiple species throughout Missouri and western Illinois. She began doing relief work in South Carolina in 2010 where she built Lake Murray Veterinary Hospital. Always striving to treat each patient with personal care and attention she wants to provide the best possible care available.
Dr. Hodge enjoys spending time with family and friends in Missouri and South Carolina, She loves to spend time on the lake or any place outdoors enjoying the sun.